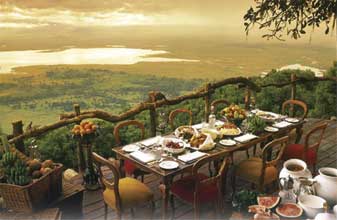 Day 01: Depart USA Board your flight for Tanzania.

Day 02: Arusha Upon arrival at Arusha International airport, meet our representative and transfer to the luxurious Novotel Mt. Meru Hotel. An overnight in Arusha is necessary during your safari to connect with local flights to your next destination.

Day 03: Lake Manyara National Park After an early breakfast, fly out to Lake Manyara National Park and check in at the magnificent Lake Manyara Tree Lodge, newly constructed in place of Maji Moto Tented Camp. Lunch followed by your first game drive in Tanzania. Lake Manyara National Park, made famous after Dr. Iain Douglas Hamilton's research book 'Among the Elephants', offers some of the best bird watching in East Africa including the Pink Flamingo.

Day 04 & 05: Ngorongoro Crater Conservancy Depart early in the morning for a five hour drive to the Ngorongoro Crater Conservancy and check in at the Ngorongoro Crater Lodge - which can only be described as one of the best safari lodges in the world. Nearly 3 million years ago, Ngorongoro once stood as a large Volcano believed to be bigger than Mount Kilimanjaro, which erupted forming the World's largest & most spectacular caldera. Ngorongoro Crater houses approximately 30,000 wild animals and over 40,000 Maasai people living together in harmony. A full day crater tour with an elegant picnic lunch is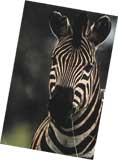 the traditional way of exploring the crater.



Day 06, 07 & 08: Grumeti Game Reserve & Serengeti National Park Fly out to the Grumeti Game Reserve & check in at the Grumeti River Camp, for your first experience of staying in a luxury tented camp. Grumeti is a private game reserve located in the Western corridor of the Serengeti, on the banks of the Grumeti River, home to several hippo & crocs. Morning and afternoon game drives in the savannah woodlands are conducted in Open Landrover vehicles with professional guides through the open Serengeti plains bursting with great concentrations of wildlife. Guided bush walks give you a closer look at the African wilderness. The Serengeti region boasts some of the largest concentrations of Cheetah, Lion and Leopard in Africa.

Day 09: Arusha Check out & depart for Arusha by air. A day room at the Novotel Mt. Meru allows you freshen up before your return flight to the USA.